Suzanne McLeod - Join the Spellcrackers Newsletter

Author of the Spellcrackers.com Urban Fantasy Series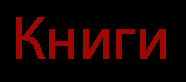 Join the Spellcrackers Newsletter

Newsletters will be short and sweet, and arrive in your inbox around six times a year.

Only I will have access to your email and I promise not to sell it on, rent it out, give it to anyone else, or (horrors) spam you!  You can unsubscribe at any time, though I hope you won't want to :-)

Looks like the confirmation email can sometimes take a little while to arrive but if you don't receive one within 24 hours, please let me know.